Vladimir Goshin took part in the "round table" on the topic "First Results and Prospects for the Implementation of the Free Trade Agreement between the EAEU and Vietnam"
18.12.2019
On December 18, 2019 on the platform of the Embassy of the Republic of Kazakhstan in the Socialist Republic of Vietnam was held a "round table" on the topic "First Results and Prospects for the Implementation of the Free Trade Agreement between the EAEU and Vietnam".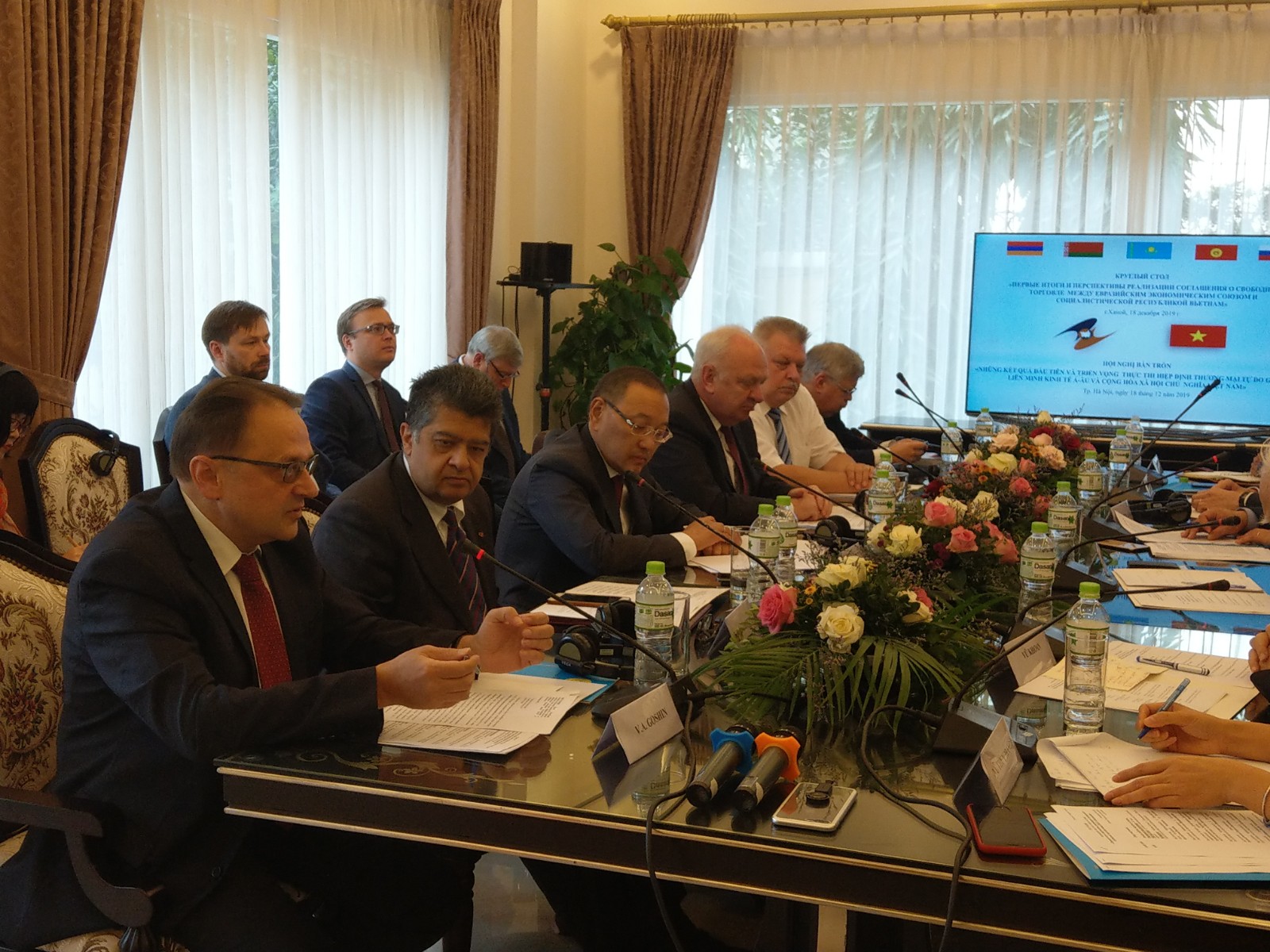 The event was attended by the Ambassadors and the diplomats of the Russian, Belarusian, Kazakhstan and Armenian Embassies in Vietnam, the former Vietnamese Vice Prime Minister Vu Hoang, the Chairman of the Board of management of the Vietnam-Russia Bank Chumakovsky Sergei, the Director of the Department of External Relations of the Chamber of Commerce and Industry of Vietnam, the Director of the Center for Russian and CIS Studies at the Institute for European Studies of the Vietnam Academy of Social Sciences, as well as the representatives of leading Vietnamese television and print media.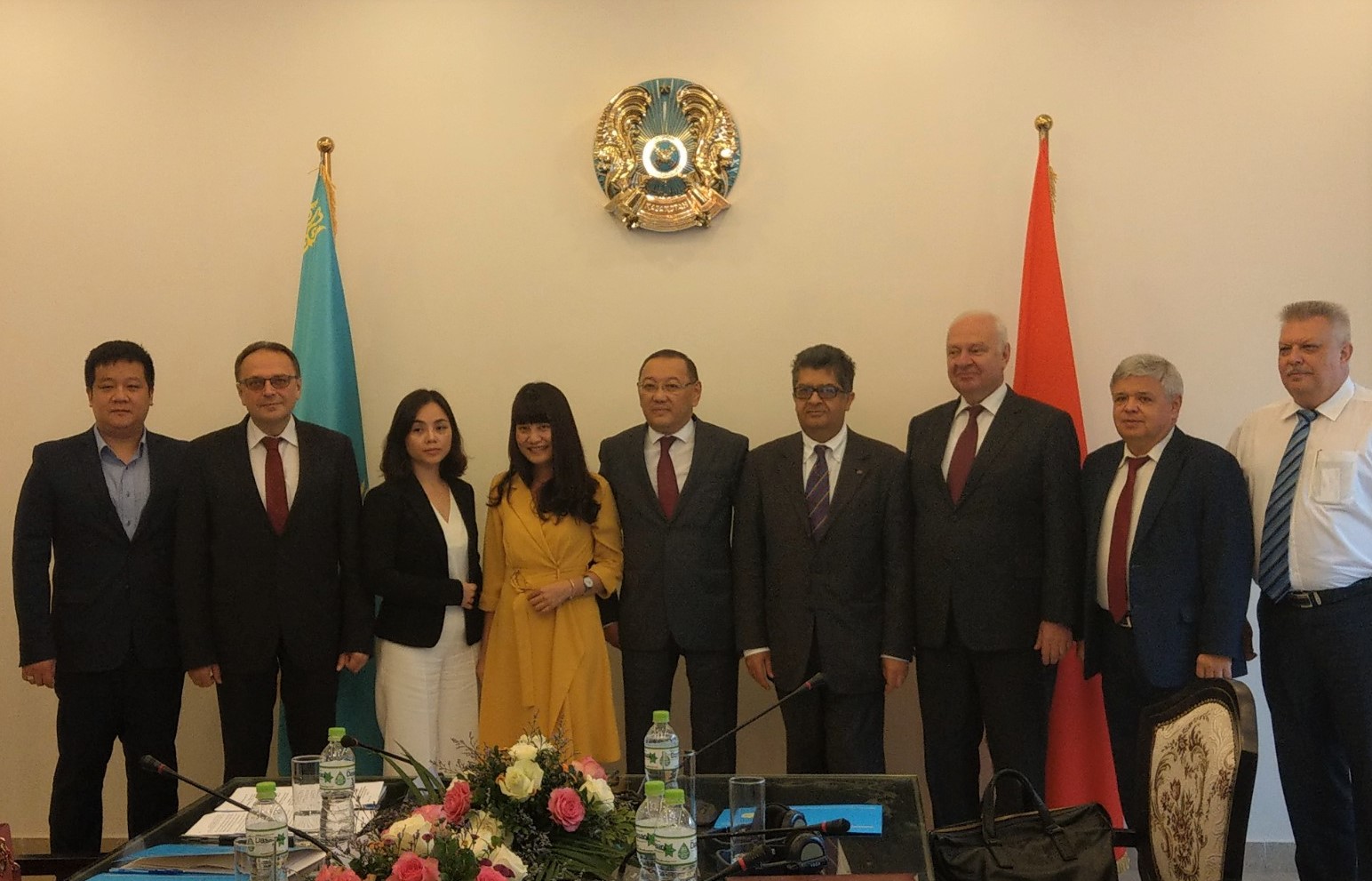 In the speech the Ambassador of Belarus to Vietnam V.Goshin noted that Vietnam becomes a "bridge-head" for Belarus to tightening up in Southeast Asia and to exit jointly with its products to neighboring countries. In September 2019, the MAZ truck assembly plant was opened in Hung Yen province. For the near future there are projects on assembling of Belarusian city buses in Vietnam, as well as municipal vehicles for the needs of the municipality of Hanoi. Belarus is ready for more active development of joint ventures in Vietnam with a gradual increase in the level of localization, technology transfer and training of Vietnamese specialists. In its turn Vietnamese companies could more actively use the territory of Belarus as a "starting point" for entering the markets of the EAEU and Eastern Europe, for this Belarus is ready to provide the best investment conditions.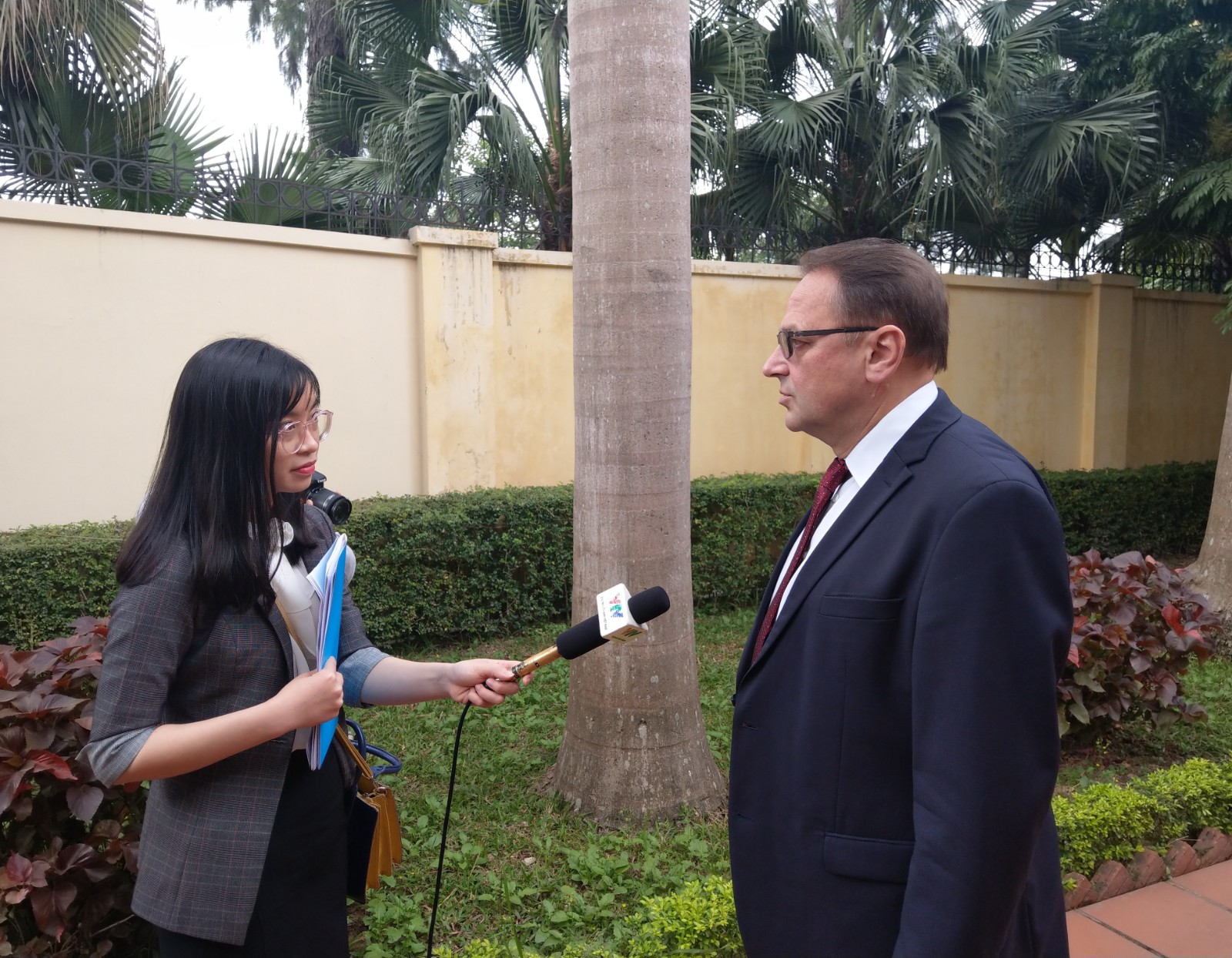 Following the event, a press conference was held.