Trade and Economic Cooperation
In October, 2016 Free Trade Agreement between the member-states of the Eurasian Economic Union and the Socialist Republic of Vietnam and the Belarusian-Vietnamese intergovernmental protocol to assist in the production of motor vehicles on the territory of Vietnam have entered into force.
Trade turnover between the Republic of Belarus and the Socialist Republic of Vietnam
in million dollars USD
2016

2017

2018

2019

2020

2021
Jan-June
2022

Turnover

121

135,3

115,3

211,1

178,7

200,3

61,5

Exports

76,8

76,3

61,6

108,2

95,8

92,9

16,2

Imports

44,2

59

53,7

102,9

82,9

107,4

45,3

Balance

32,6

17,3

7,9

5,3

12,9

-14,5

-29,1
The main exports of Belarus to Vietnam in recent years are:
♦ potash fertilizers;
♦ milk and dairy products;
♦ cosmetics;
♦ medicines;
♦ trucks;
♦ tractors;
♦ tires;
♦ synthetic threads;
♦ polyamides.
Main articles of imports of Belarus from Vietnam are:
♦ natural rubber;
♦ nuts;
♦ seafood;
♦ means of communication;
♦ computer and office equipment;
♦ tropical fruits;
♦ shoes and clothes;
♦ tea, coffee, spices.
Export promotion to Vietnam is done by own regional entities of the distribution network of Belarusian enterprises.
In September, 2019 the opening ceremony of the MAZ truck assembly plant in the Hung Yen province took place.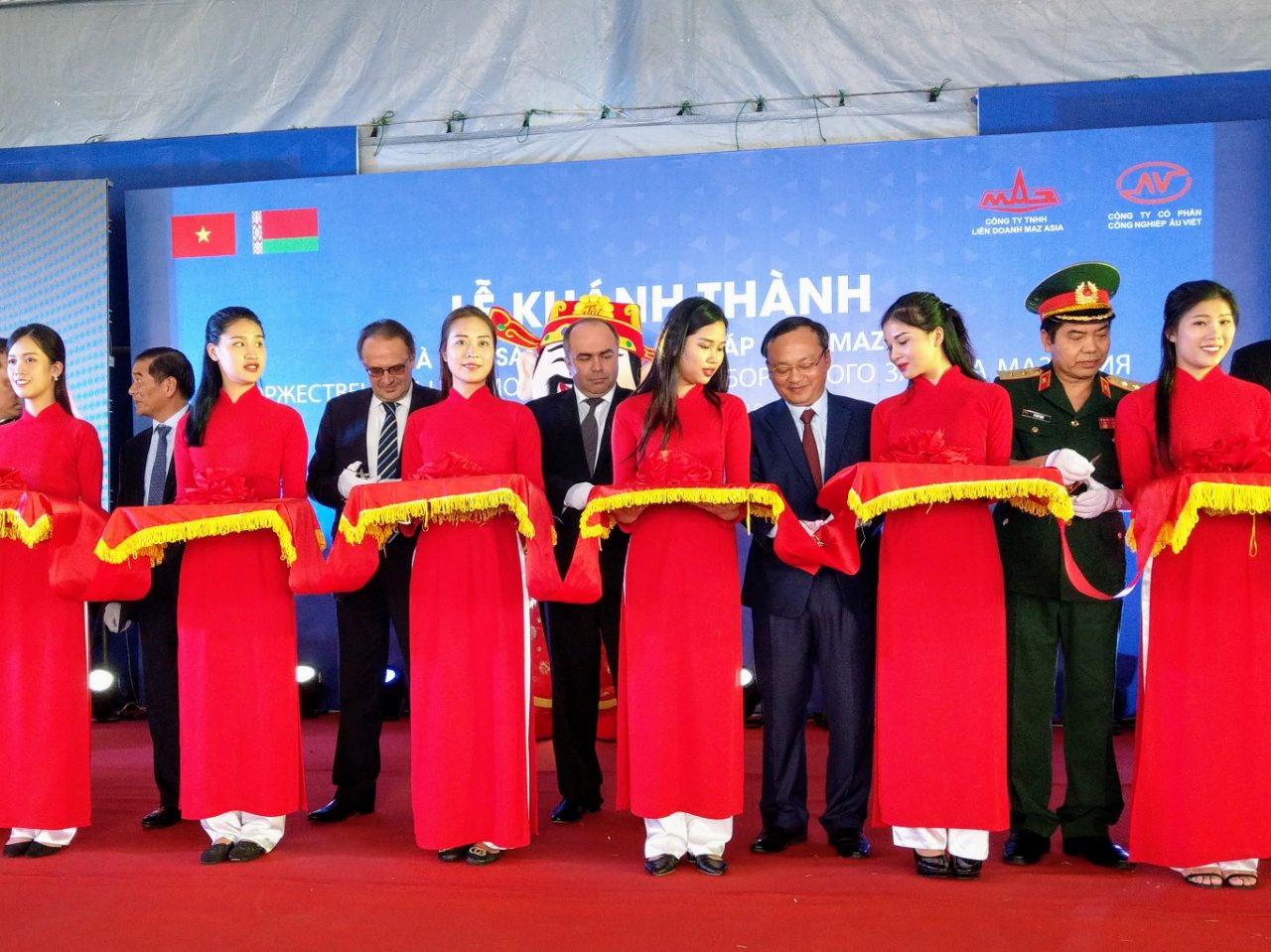 In April, 2020 the certification procedure of Belarusian milk and dairy products in Vietnam was completed.
There is a Belarusian-Vietnamese intergovernmental commission for trade, economic, scientific and technical cooperation. The Deputy Prime Minister Mr. Anatoly Sivak is a Co-Chair by the Belarusian side; the Minister of Industry and Trade Mr. Nguyễn Hồng Diên is a Co-Chair by the Vietnamese side. On March 23, 2022, the 15th meeting of the Commission was held via videoconference.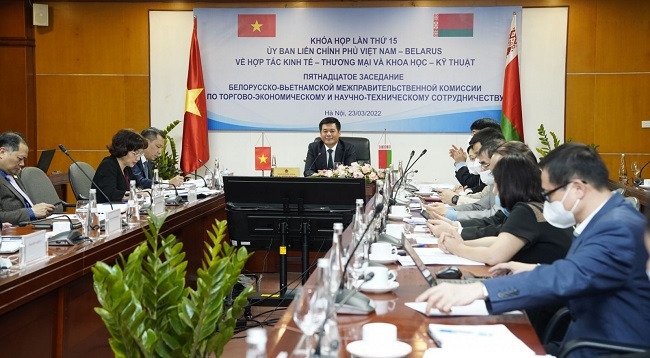 Trade exhibitions and fairs are organized, business forums are held.
In 2009 – 2018 12 Belarusian – Vietnamese business forums were held (6 hosted by Belarus, 6 – by Vietnam).
In 2011 – 2022 6 National Expositions of Belarus were organized, three times in Ho Chi Minh City and three times in Hanoi. In April, 2022 in Hanoi as a part of the 31th international trade exhibition "Vietnam EXPO — 2022" the National Exposition of the Republic of Belarus was organized.